Learner drivers take to the motorways
As of June 4th 2018 learner drivers were finally let loose on the motorways in the UK in a bid to increase the safety of the next generation of drivers and those around them.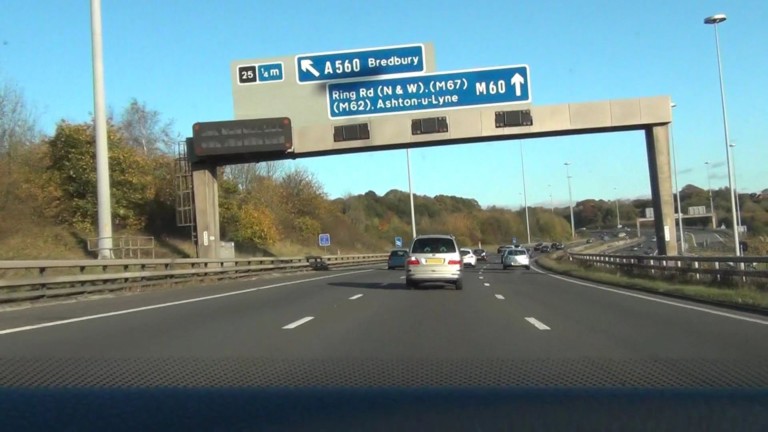 These optional motorway lessons are only conducted with an ADI present who believes the learner is ready; the new changes have been widely well received with most agreeing that it can only be a positive step in the right direction.
In a recent online article, the Sales Director at DriveTech (part of the AA), Chris Thornton, declared his position in support of the new law. He explained…
"We see some of the worst behaviours on Britain's motorways – from tailgating to middle lane hogging, inappropriate use of excessive speed, and uncertainty joining and leaving the network at junctions. This can often be borne out of a fundamental lack of early on-road experience."
He went on to say…
"We support any initiative that helps make motorways better understood and safer for all users. And for all of the current experienced motorway users – many of whom are travelling for business needs – we encourage an open-minded "share the road" mentality and recognise that this new learning facility is an important rite of passage to be a better, safer driver which will help us all in the long run."
He's not the only one who is all for learners taking lessons on the UK's fastest roads. In the interests of fairness, we took a look at what Steve Gooding, RAC Foundation Director had to say about the changes when it was still just a proposal…
"The casualty statistics tell us that motorways are our safest roads, but they can feel anything but safe to a newly qualified driver heading down the slip road for the first time to join a fast moving, often heavy, flow of traffic."
He then continued…
"Many are so intimidated by the motorway environment that they choose instead to use statistically more dangerous roads, so we welcome this move which will help new drivers get the training they need to use motorways safely."
However, if you take a look online you can see that these are not universally held opinions. A number of motorists are annoyed that learner drivers will be able to use the motorways saying it poses a danger to drivers around them. On one forum, it was suggested that simulators should be used to teach learners the basics of motorway driving rather than letting them loose on the real thing…
"Let sanity prevail — as a simulator could provide all weather conditions and situations to be experienced each and every minute of every day at a more local and convenient venue."
Another user posted…
"No No NO NO !!!! Crazy idea, be prepared for a few accidents and worse. Make it a two part driving test."
Others agreed that motorway driving is a good experience for learners with the caveat that other changes should be a priority, such as driving in the dark and in different weather conditions.
One user posted…
"All driving lessons should include a minimum of 2 night lessons"
Another believed motorways were not the only type of road learners should be getting experience on and that these can be just as tricky and stressful as motorways, stating…
"Ideally, driving lessons and the test should cover situations that could prove difficult or stressful, such as using motorways, driving in a busy town centre, and driving on urban and rural roads in the dark"
In fact, this was summed up by a user who claimed…
"We should have a two-stage test where the second part of the training includes motorway, night and bad weather driving"
So, what do you think about the changes? Do they go far enough? Let us know on any of our social channels.